Own The Summit Content for
Life
Gain Lifetime Access to All Life-Changing Interviews with the Empowerment Package!
Watch It ALL Any Time You Want…With Absolutely No Risk!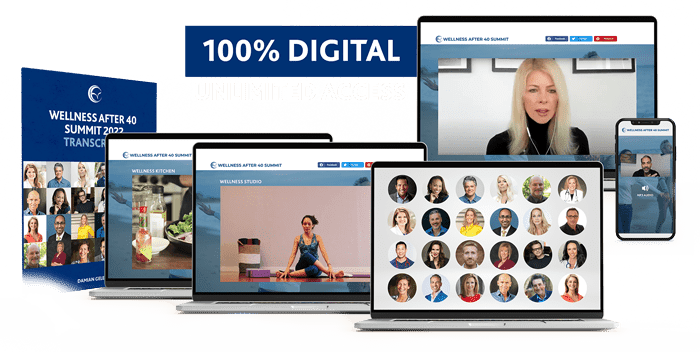 Get unlimited access to the entire Wellness After 40 Summit & have access to the groundbreaking health and wellbeing information that will help you live with greater wellness.
Accelerate your knowledge on your own timeline and have at hand the information and resources you need to live with optimal health and wellbeing.
The Empowerment Package gives you unlimited access to all 75 interviews — with videos, audio, written transcripts & $6,346 in extra bonus material that isn't available to the general public.